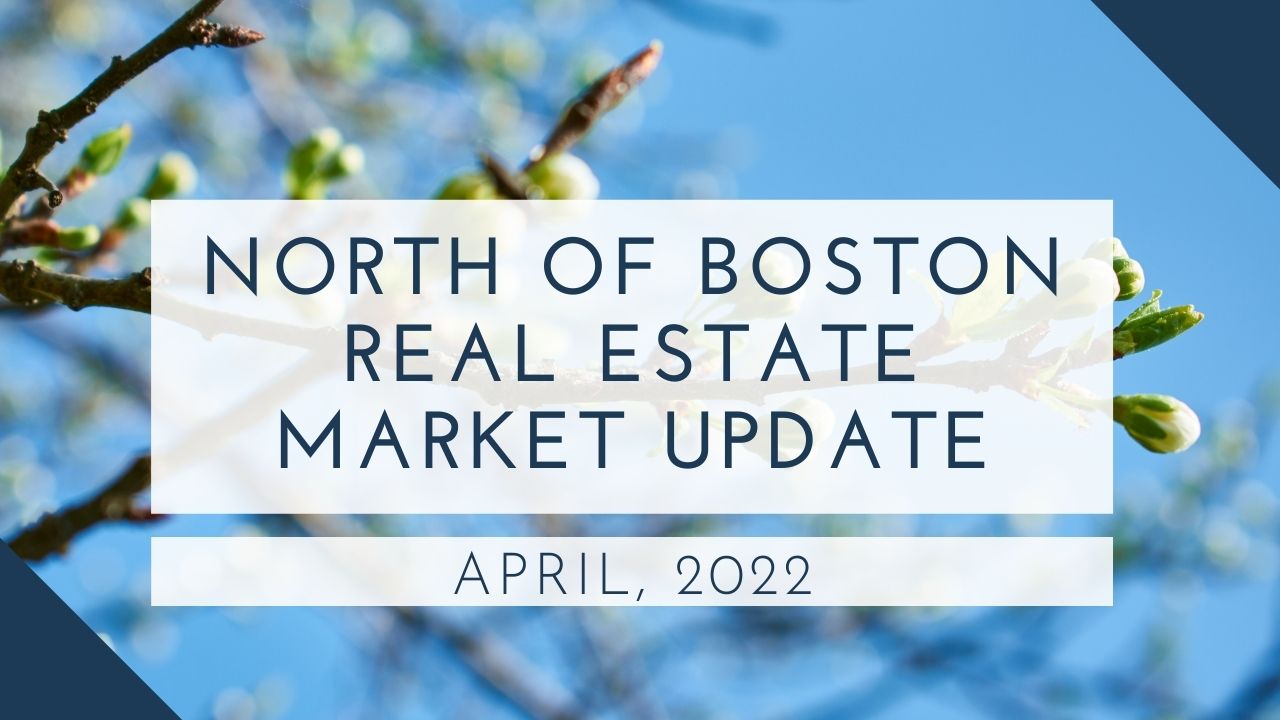 Happy spring and welcome to our monthly market update! We're taking a look at the north of Boston real estate market, specifically for Middlesex and Essex counties and comparing single-family homes sold in March of 2021 to March of 2022. The total number of homes sold dropped about 5.5%. Keep in mind in a normal market that may indicate that the market's slowing down a little bit, however we are in anything but a normal market. We really have a supply and demand issue. The total number of homes available for sale dropped about 25% since last March. There's simply not enough homes to meet the need of all the home buyers out there. Days our market went from 35 days down to 24 days a reduction of about 31.5%. Median sales prices continue to be on the rise and went from $625, 000 up to $705,000 an increase of about 13% or $80,000. Experts are predicting that we may see interest rates rise over 5% and maybe hit 6% by the end of the year. However, they're also predicting that we may not see the quick acceleration like we did for the first 90 days of the year. The big question is, will that have an impact on the market? In my opinion, sure, but I think it may be somewhat minimal. Right now we're seeing buyers putting in an offers on homes over $150,000 over asking. In my opinion that might cool off some. However, the market is moving so fast right now, a slight slowdown will keep us in a strong seller's market. Ultimately what a lot of home buyers want to know is what's happening to home prices out there. Experts predictions range from 3% all the way up to 9.6%. On average, most of the experts out there are saying for 2022 we'll still see appreciation of about 6.1%. If you are considering a move in or out of the suburbs north of Boston, give us a call at 617-275-3379.
Curious about the numbers for your area? Click the link for your town!
Andover, North Andover, North Reading, Reading, Stoneham and Wakefield
Be sure to like us on Facebook and follow us on Instagram for a behind the scenes of our day to day and favorite happenings north of Boston!