Blog :: 06-2017
The results of the latest Rent vs. Buy Report from Trulia show that homeownership remains cheaper than renting with a traditional 30-year fixed rate mortgage in the 100 largest metro areas in the United States.
The updated numbers actually show that the range is an average of 3.5% less expensive in San Jose (CA), all the way up to 50.1% less expensive in Baton Rouge (LA), and 33.1% nationwide!
Other interesting findings in the report include:
Interest rates have remained low and, even though home prices have appreciated around the country, they haven't greatly outpaced rental appreciation.
With rents & home values moving in tandem, shifts in the 'rent vs. buy' decision are largely driven by changes in mortgage interest rates.
Nationally, rates would have to reach 9.1%, a 128% increase over today's average of 4.0%, for renting to be cheaper than buying. Rates haven't been that high since January of 1995, according to Freddie Mac.
Bottom Line
Buying a home makes sense socially and financially. If you are one of the many renters out there who would like to evaluate your ability to buy this year, let's get together to find your dream home.
As home values continue to rise, some are questioning whether we are approaching another housing bubble. Zillow just reported that:
"National home values have surpassed the peak hit during the housing bubble and are at their highest value in more than a decade."
Though that statement is correct, we must realize that just catching prices of a decade ago does not mean we are at bubble numbers. Here is a graph of median prices as reported by the National Association of Realtors (NAR).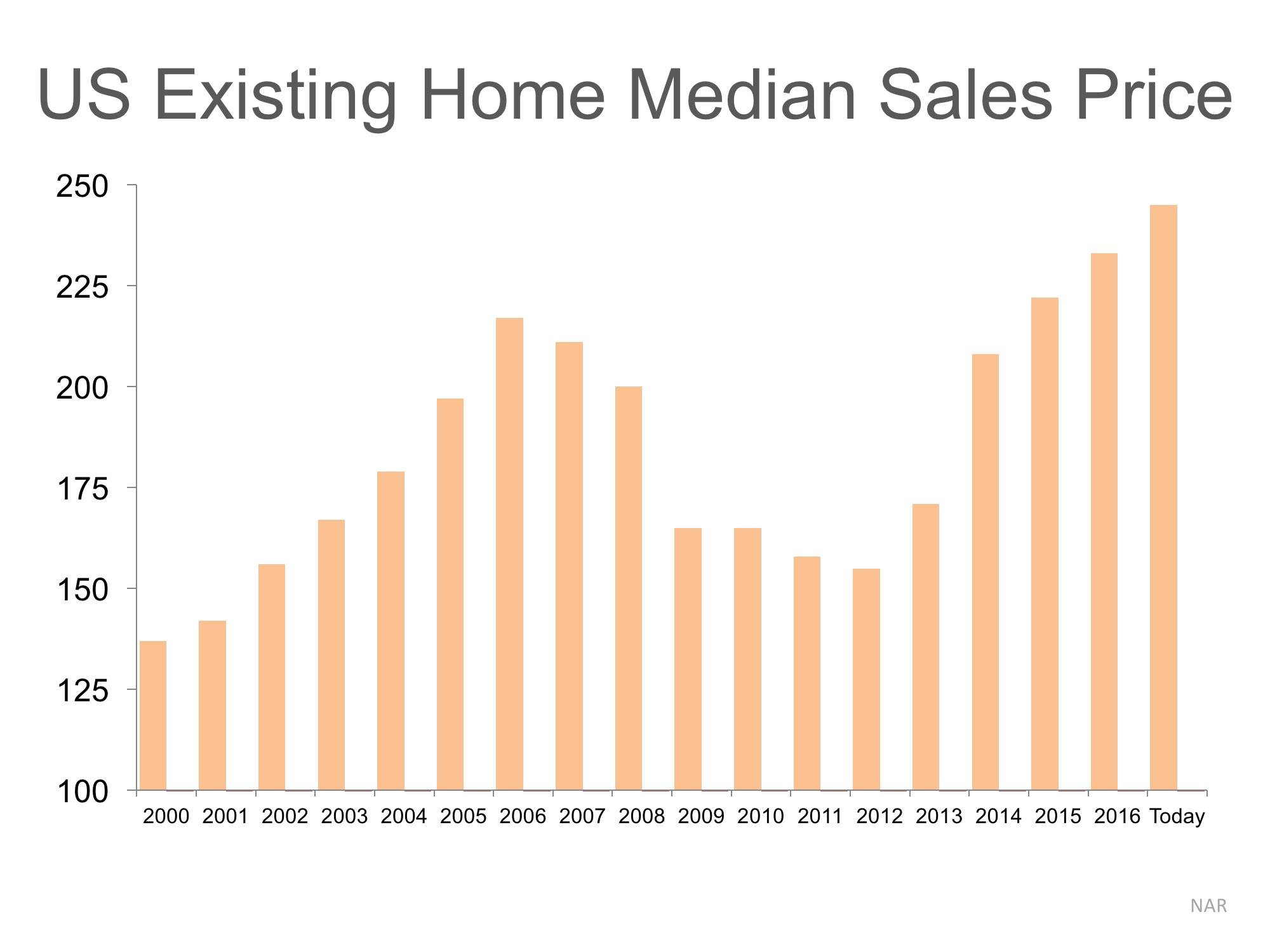 We can see that prices rose during the early 2000s, fell during the crash and have risen since 2013.
However, let's assume there was no housing bubble and crash and that home prices appreciated at normal historic levels (3.6% annually) over the last ten years.
Here is a graph comparing actual price appreciation (tan bars) with what prices would have been with normal appreciation (blue bars).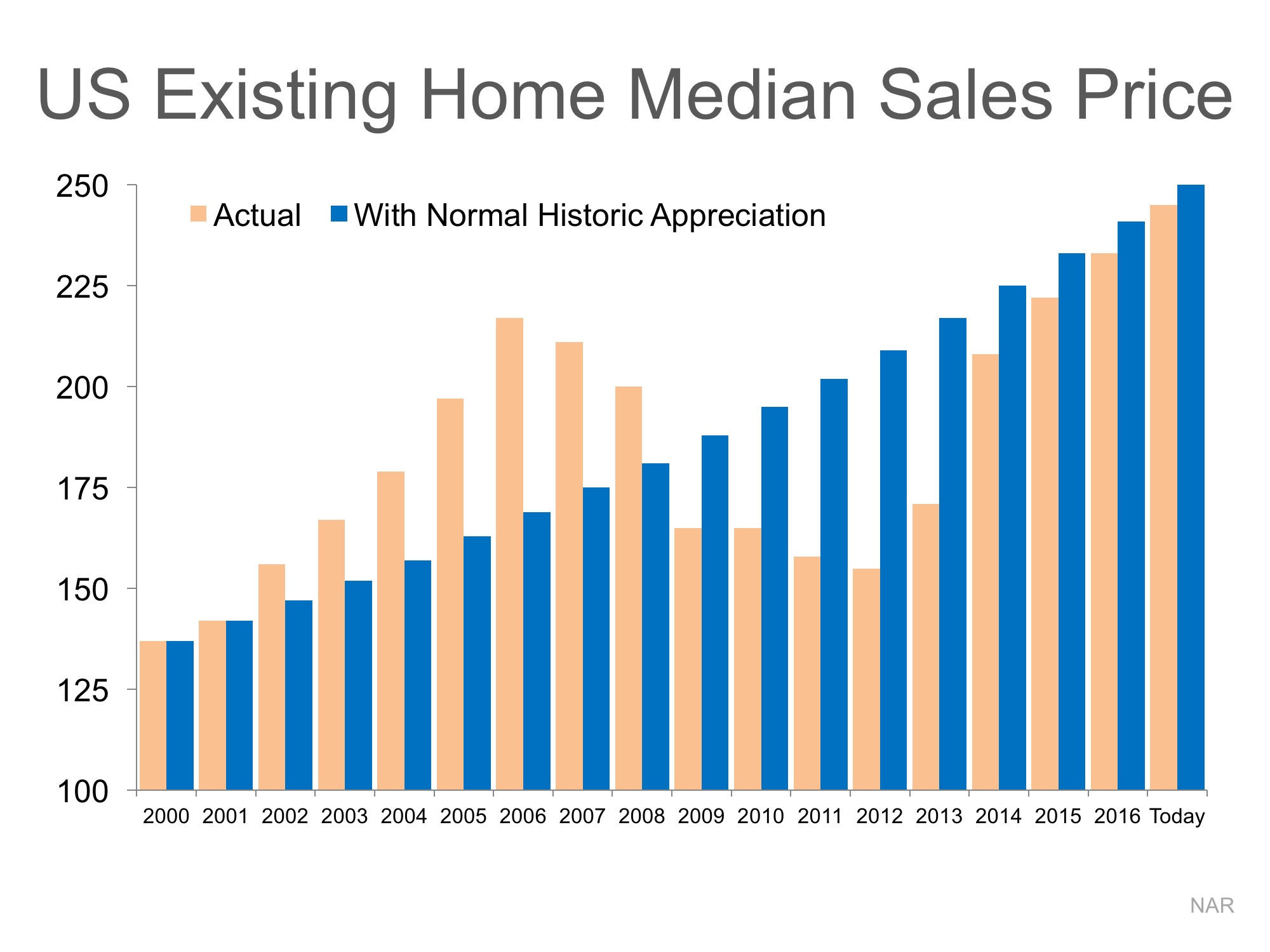 Bottom Line
As we can see, had there not been a boom and bust, home values would essentially be where they are right now.